Native and cross platform mobile application with an eye on user experience that increases customer engagement and conversion.

ProximaSoft has the necessary tools and competencies to design best fit solutions according to your specific business needs, initiatives, process complexity and budget.
We design, create, deploy and maintain software for a specific set of users, functions, organizations and industry.
A proven knowledge in mobile application development and an expertise in latest technology to increase your chances of success.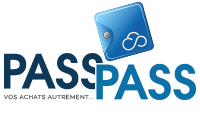 Pass Pass was developed by ProximaSoft as an E-WALLET service that allows customers to save money while shopping. The application is FREE and available for both ANDROID and IOS.